At home on Theobaldgasse and as a pop up store in Vienna's most exciting venues – Sophie Pollack of WE BANDITS introduces Scandinavian and South Korean fashion with a sense of responsibility.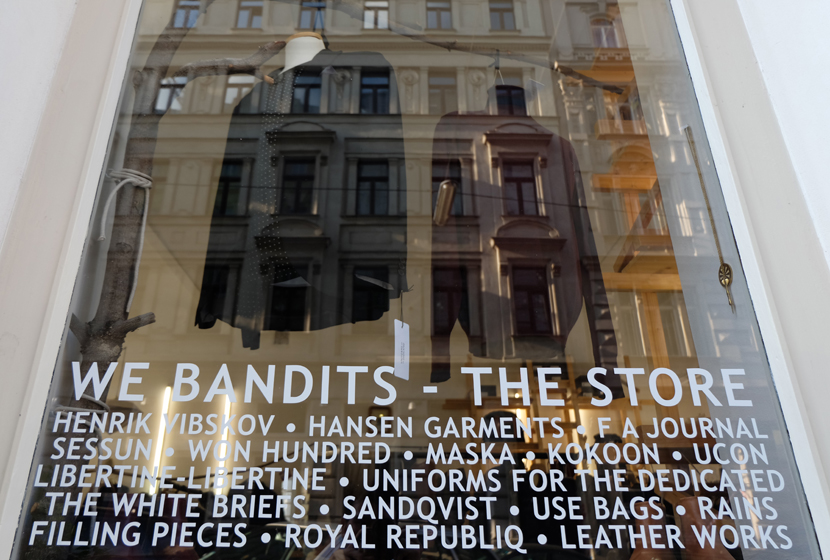 4 times a year, WE BANDITS rents unused locations in Vienna's city centre. 4 days of changing program, selected fashion and the obligatory wooden branches as clothes rails that characterize the interior of the store since 2012:
Especially South Korea and its emerging fashion scene  did it for Sophie. She satirizes the indignation that was met with her at first, when she returned to Vienna still delighted from the Verve of South Korea's designers eager to sell design from Soeul. WE BANDITS are particularly not bandits who try to to generate profit from the hardship of maltreated child labourers. In addition to the design itself it's explicitly sustainability and fair production conditions which convince Sophie to introduce a label.
From Hetzendorf into the big wide world: After her studies at Vienna's famed Fashion Academy Sophie Pollack traveled Asia in search of playful, wearable fashion and immediately fell in love with design 'Made in Seoul'. She is convinced that the South Korean Fashion Week will soon compete with its counterparts in Milan, Paris, London and New York.