A Sergio Leone film, a run-down factory and three good friends – that's all it took to create the now legendary Noodles, Noodles & Noodles Corporation almost 25 years ago.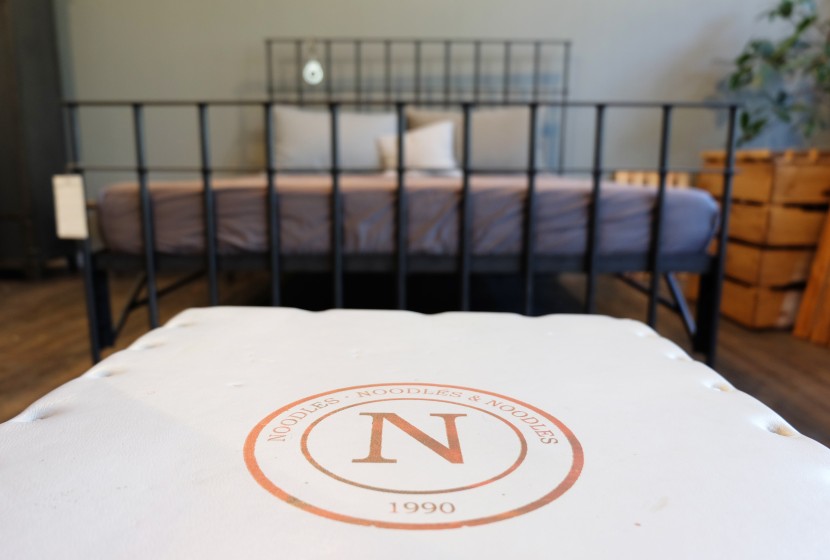 What sounds like an urban fairy tale is the story of Wolfgang Ahlers, André Reitemeyer and Kris Wolf, who unexpectedly started to weld today's furniture from the legacies of the industrial age on 600 square metres self-developed factory area – with the classic film 'Once upon a time in America' (and its main character David 'Noodles' Aaronson) as source of inspiration in terms of look and naming.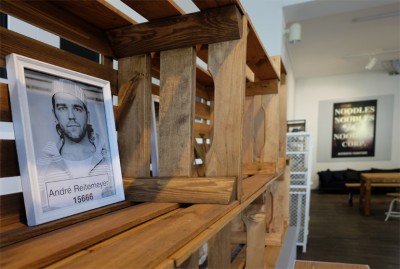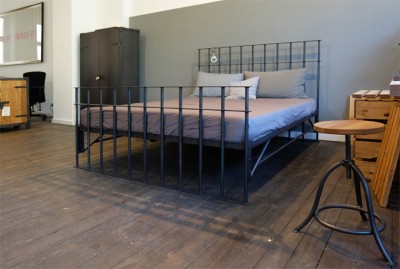 In order to finance their renovation and establish their business, the three worked as exhibition stand constructors, immediately identifying with the concept of classic brands visually presenting themselves as authentic traditional companies. Since they were already on the continuous search for industrial furniture in this context, the idea to go into their own production seemed natural. No sooner said than done – Made of steel tubes, the first bed was created: Jailhousefuck. (Right and above).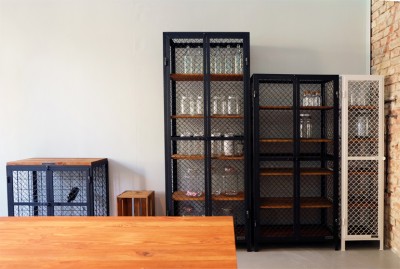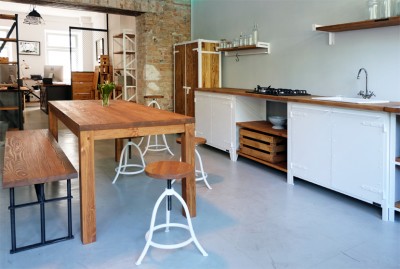 Shortly after being featured by the press for the very first time there was an unexpected high order to deal with: the market was crying out for steel furniture and the sudden producers had to deliver.
The demand needed to be satisfied, and the three had to search for a suitable production facility which they found in Katowice, Poland, in a classic steel locksmith operation, unaffected by any modernization, still working just as at the beginning of the 20th century: The ideal manufactory for the first serial production of Noodles, Noodles & Noodles' AUTHENTIC FURNITURE.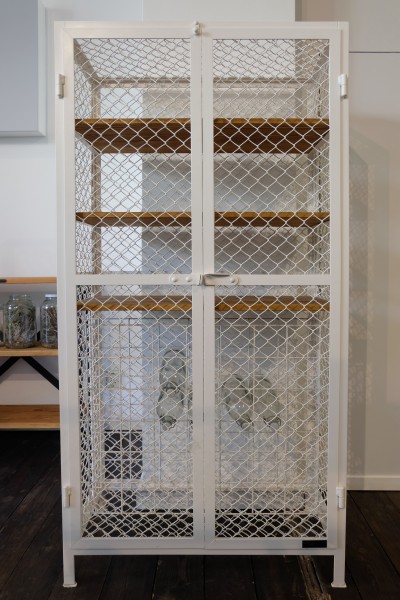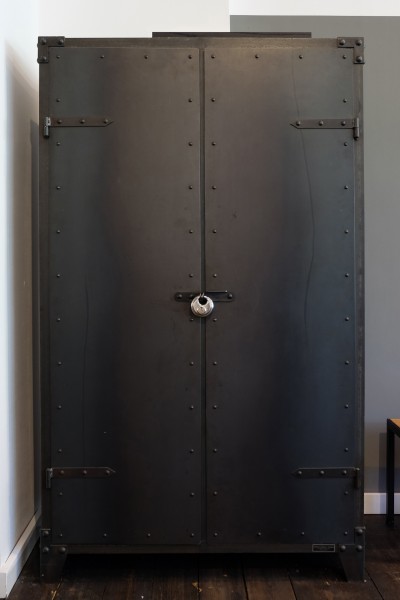 Ever since the collection has expanded gradually. A kitchen series with angle steel profiles and mesh lining in white enamel (left and above) is now just as much part of the range as the STEEL AUTHENTIC series of dark natural steel (right). The pine wood used on all models for tables, cabinets, shelves, racks, etc., comes from sustainable forests and is processed in one of the most traditional sawmills of Europe.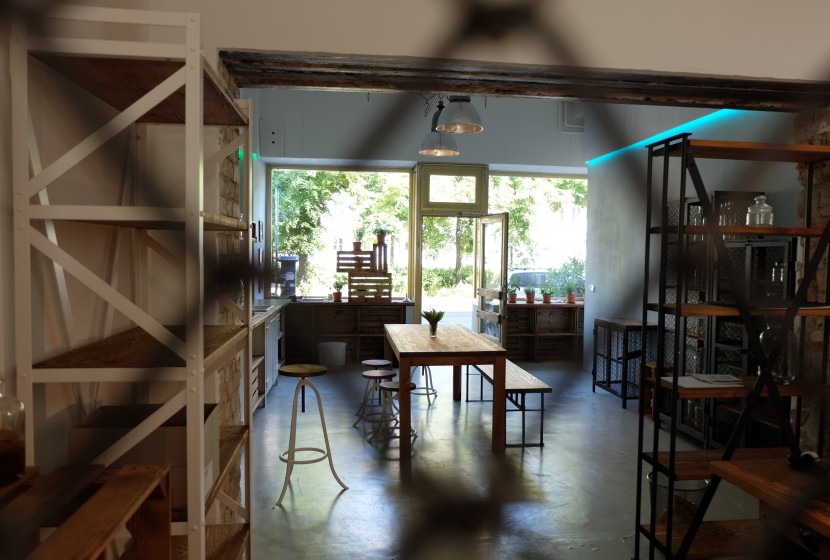 Besides the two exhibition and sales rooms on Schönhauser Allee, the warehouse  at the trade and craft centre on Thulestraße 54 is one of three addresses in Berlin that Noodles, Noodles & Noodles can be found. On Saturday, June 14, from 12 – 6 p.m. this is also where reduced prototypes, exhibits and selected B stock will be sold accompanied by music and a barbecue.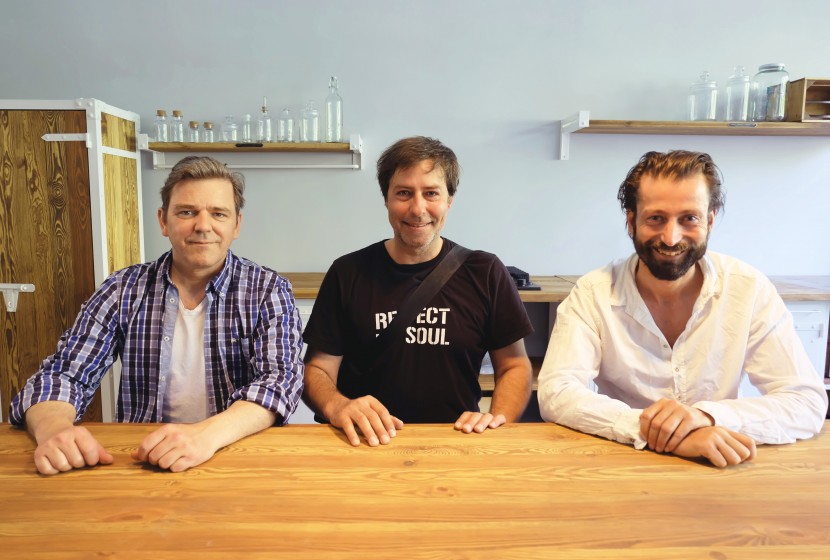 Modern traditionalists: Noodles (André Reitemeyer) Noodles (Wolfgang Ahlers) & Noodles (Kris Wolf) (left to right)
© Peter Becker