Working in an open office can be very distracting. Even if we like our co-workers dearly, in moments were we have to concentrate all the chatting and even the sound of typing on keyboards will inevitably be calling our attention and easily lower our productifity.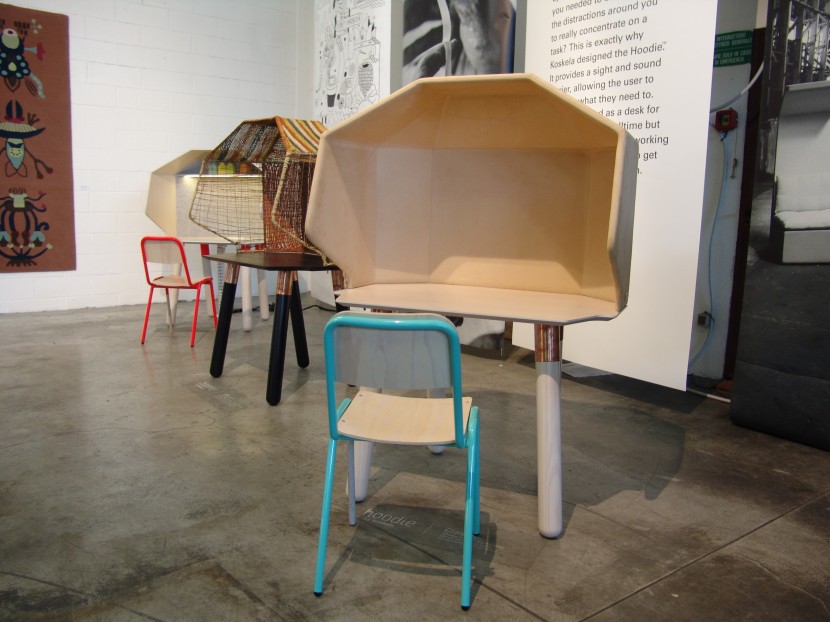 For this reason Australian-based company Koskela created a portable and versatile device that blocks out distracting noise and visual stimulus: The Hoodie!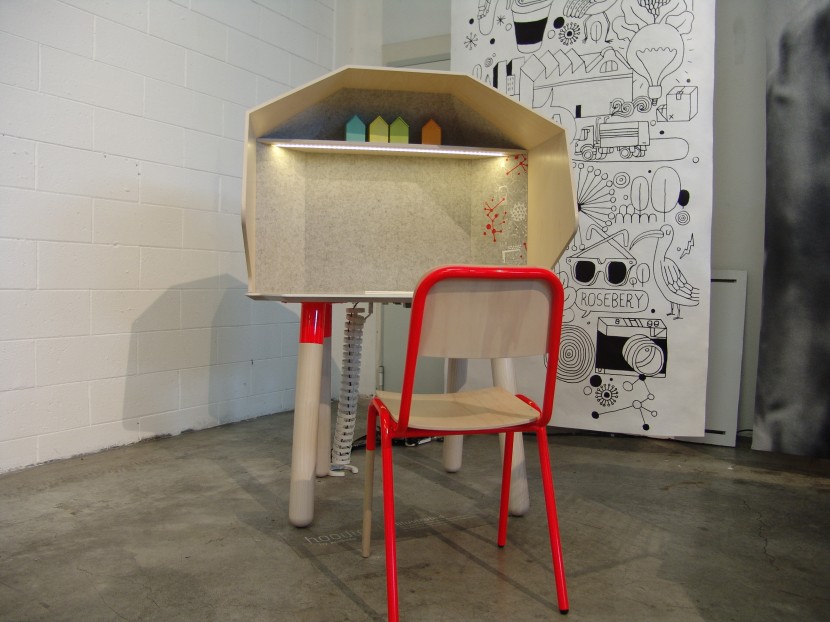 These colourful hoods are lightweights, easy to move from desk to desk without fixation, instantly creating a private working space in busy open plan environments. In 2013 Hoodie won the Interior Design Excellence Awards (IDEA) for Best Object – Furniture  and Lighting.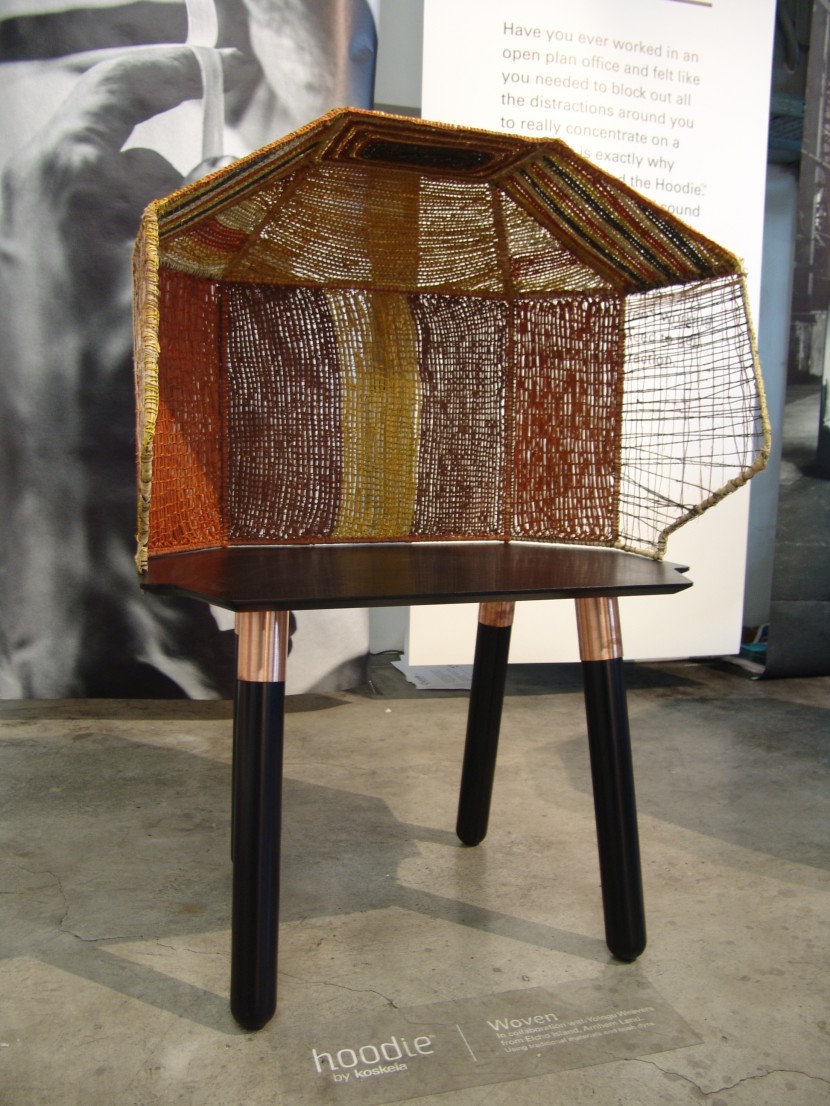 Made out of plantation timber with low VOC and water-based glues and finishes Koskela ensures that their products impact the environment as low as possible. Available in different sizes, in a range of upholstery fabrics and with additional features such as lighting, power and data supply, storage and shelving.