It all started with Muller van Severen's first Future Primitives project at the 2012 Biennale Interieur in Belgium. Ever since the collection has been growing constantly, resulting in a series of minimal sculptural furniture gems that confine themselves to strong materials like tubular steel, leather and polyethylene…
… all offering new scenarios of future oriented living.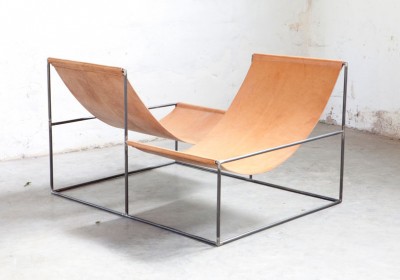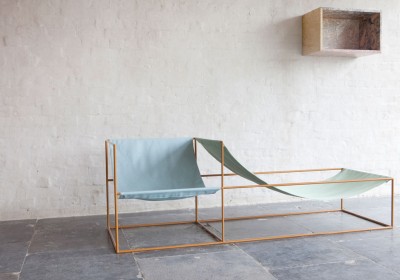 The double facing seat for example was designed to tempt two people into a conversation, a flirt or to create new ideas.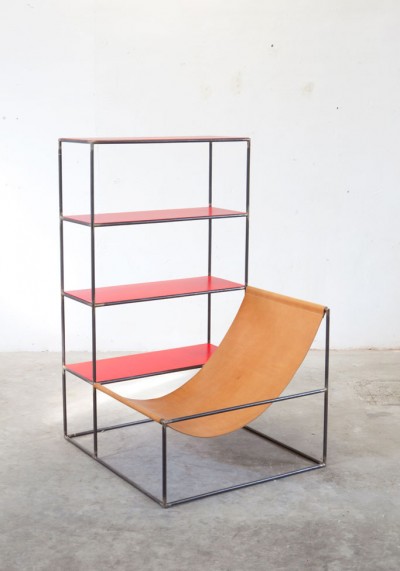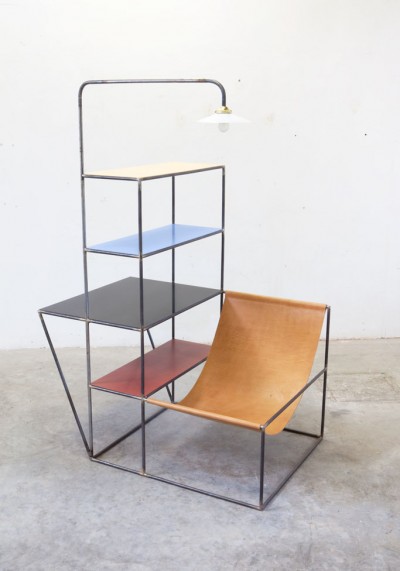 The shelving units are available in various sizes and configurations. Some have desktop-surfaces, deckchairs and lamps inserted into their frames.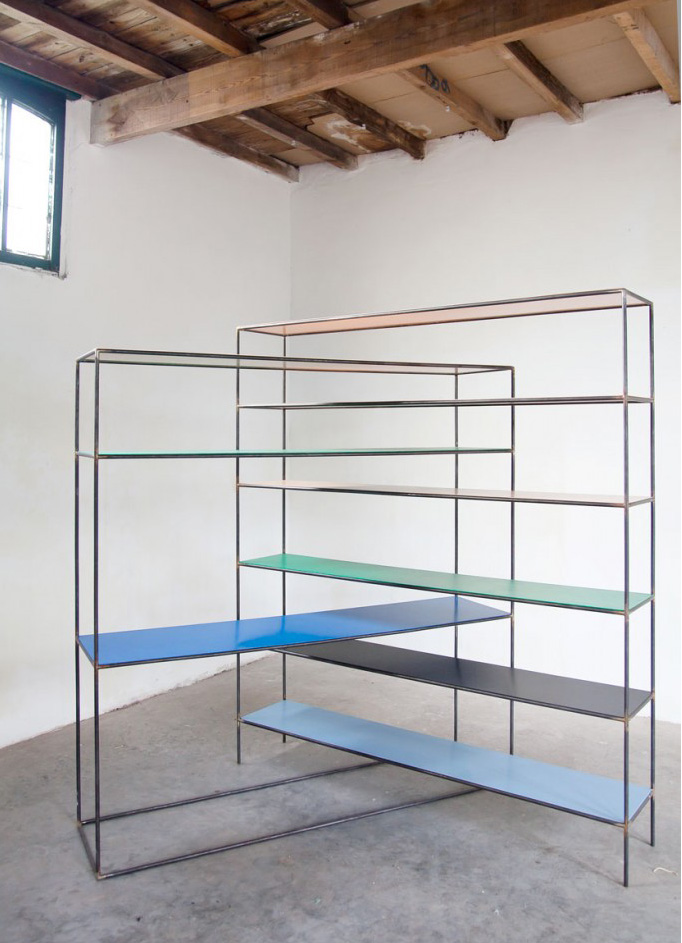 These entangled and inseparable racks can be used as shelves or by a simple change of position as a double sided writing desk.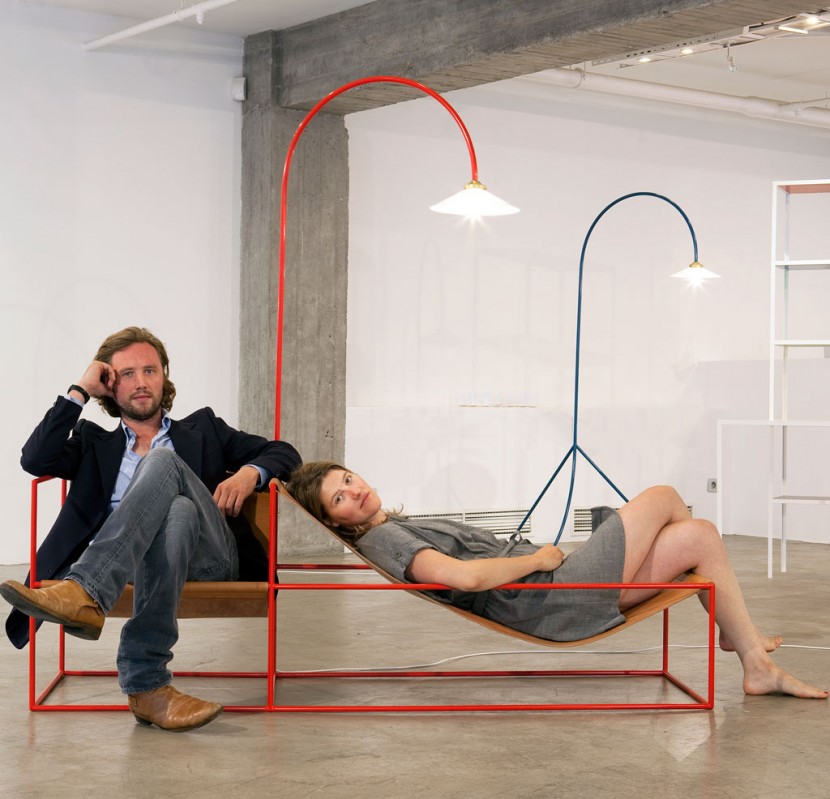 Fien Muller's and Hannes Van Severen's objects are timeless and simply beautiful in their appearance, constructed with the romantic purpose for people to share and enjoy each other's company.
Let Fien and Hannes walk you through their favourite pieces at the Viaduct showroom in Clerkenwell with this video: