This modular piece of furniture might just be the right thing for all those who like it flexible and love to rearrange their home frequently.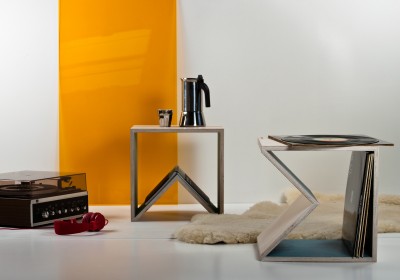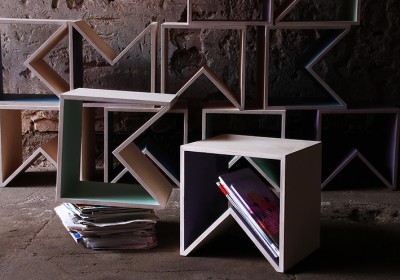 With their tooth-shaped form the side tables Carius & Bactus like to store magazines and newspapers in a very playful way but can also be stacked to become a very graphic shelving system.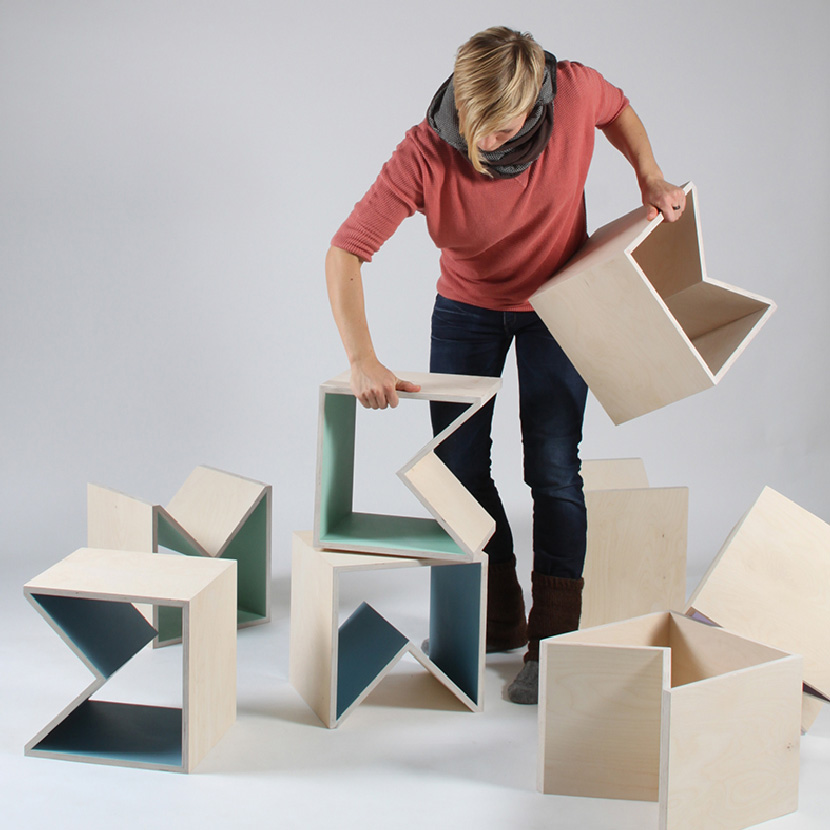 Maren Schmitz & Lüder Springhorn, founders of Müllernkontor, pay attention to a fair and locally handcrafted production as well as to the use of sustainable materials such as birch, chalk and oil.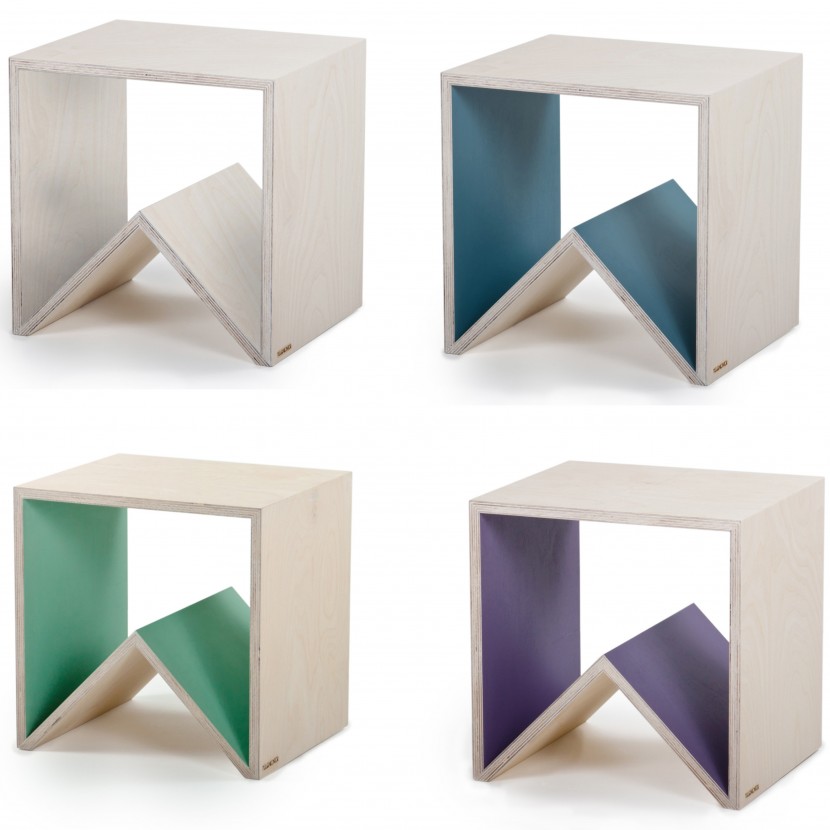 Carius & Bactus modules are available in the colours blue denim, mint, lilac, or as plain raw birch.
Photos via Müllernkontor