A link between past and future was what Arper's Luigi and Claudio Feltrin had in mind when taking the 1950's sketches of publisher, curator, architect and designer Lina Bo Bardi and reviving one of her most iconic works: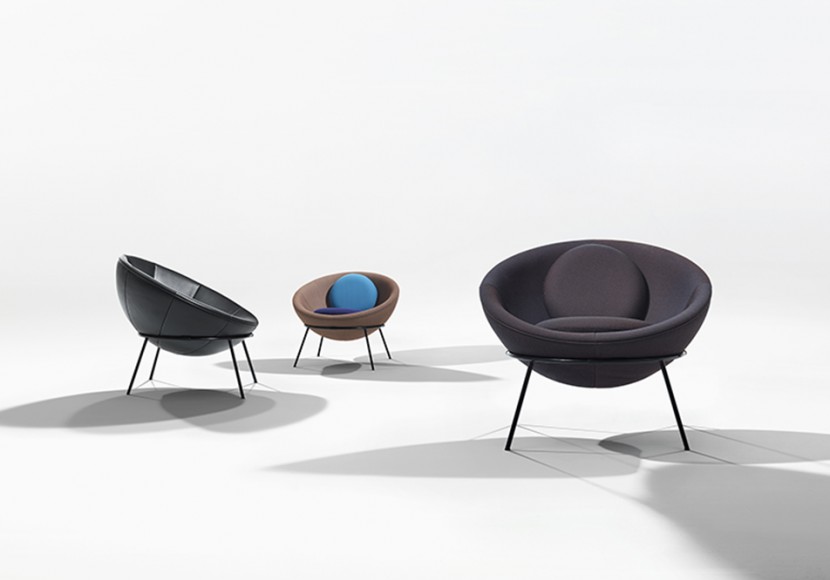 Bardi's Bowl Chair consists of a four-legged metal frame with a ring as base into which an upholstered seat is inserted.
As the bowl remains adjustable, any possible seating position can be achieved. Be it upright, reclined or even perpendicular to the floor  – Bo Bardi's vision of  a flexible structure with an universal and essential form has finally come true. For the first time in fact industrially standardised, since the original fabrication process of the chair was entirely artisanal.
Arper managed to come up with a whole new productional approach whilst remaining faithful to the spirit of the prototype from 1951. Originally made from heavy hand-forged iron, the chair's bowl is now produced in plastic to make it lighter and flexible enough to fit the foam and fabric to the frame.
The edition contains a broad palette of different colours and finishes, reflecting on Lina Bo Bardi's belief in adaptive open systems that are simple, sensual and alive.